Key Person
Managing Director of the Virgo Group Major General Syed Shafayetul Islam (Retd.) a freedom fighter has served an outstanding and successful career in the Bangladesh Army marked with brilliance achievements all through since being commissioned as a young Lieutenant in1975 till retirement in 2002 as Major General.
His Father Shaheed Syed Nazrul Islam was the First President of the Government of Bangladesh in exile during the war of liberation of Bangladesh in 1971. Later, after independence he served the country as the first Prime Minister and thereafter as Vice President of the country till his death.
 
 
 
 
Business Accomplishments:
Following the retirement, Major General Syed Shafayetul Islam (Retd.) concentrated on developing a strong business house. In less than ten years his unerring acumen and his strong network of contacts has earned him tremendous success in business development. Simultaneously, he has successfully built an established manufacturing and trading group.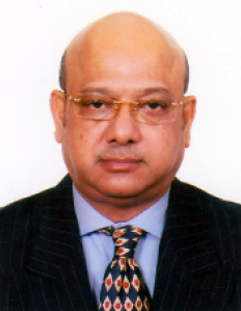 Accomplishments of Major General Syed Shafayetul Islam (Retd.) during this illustrious period include:
Completion of international courses with distinction.
Leading multiple infantry battalions with victory in high risk insurgent areas.
Served as UN Sector Commander for rehabilitation in Kurdistan.
Commanding the President's Guard Regiment in charge of security of the Honorable President and Honorable Prime Minister of Bangladesh.
Served as the Military Secretary of the Honorable Prime Minister of Bangladesh.